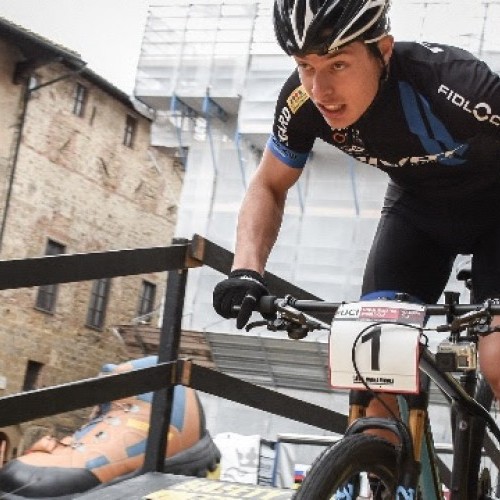 2018 UCI Mountain Bike XCE World Cup – Volterra (ITA)
Sat 16th Jun, 2018 @ 12:30 pm
Today's the day! Competitors from across the globe will be going head to head at the second round of the 2018 XCE World Cup!
Benvenuto a Volterra!
An attractive race course awaits the riders to enjoy breathtaking views of the Etruscan city walls. Unlike last year, climbers will have to test their strength on a hilly race course on the narrow streets of Volterra. The race is set to start and finish at the Piazza dei Priori and will go around the ancient city centre, including its well preserved medieval ramparts.
Norway's Ingrid Sofie Jacobsen will go into the second round wearing the leader's jersey in the Women's Eliminator. Dutch champion Jeroen van Eck finds himself in good shape after winning his first-ever World Cup victory in Columbus and is looking ahead to what's next.
The Venue
With both rustic vitality and surprising depth, the beautiful Volterra is the perfect location to host the second round of this year's World Cup series. Riders from over 15 countries will clash one of the greatest urban XCE courses this Saturday (16/06) in Volterra.
Head over to http://citymountainbike.com/ to find out the results and keep up to date with the next round!
Featured in this Post
Comments