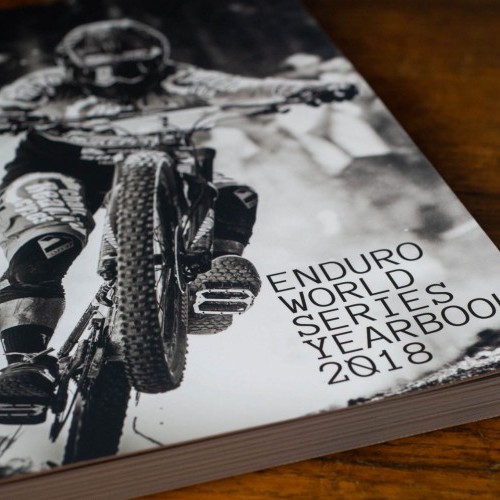 The World Stage 2 Launches: 2018 Enduro World Series Yearbook
Mon 25th Feb, 2019 @ 9:30 pm
Every coffee table deserves some MTB chic… The World Stage 2 is a high-quality coffee table book that chronicles the entire 2018 Enduro World Series season of racing across more than 200 pages of the highest quality print.
Eight event reports and eight features are illustrated with the best photography in the sport – hundreds of images by Sven Martin, Sebastian Schieck and Boris Beyer bring mountain biking's most varied race series to life in one collectable book.
The World Stage 2 sets the 2018 Enduro World Series in paper-and-ink, a full account of the season's key events that will be referred to for years to come. All the stories, facts and figures in one place.
Produced and published in the UK by Misspent Summers, The World Stage 2 is distributed worldwide through online and specialist retailer sales.
Price: £15
Postage: £2 UK, £5 international
Director-editor: James McKnight
Director-editor: Mike Rose
Photo editor: Ben Winder
Art director: Chris Jones
Photographers: Sven Martin, Sebastian Schieck, Boris Beyer
Contributors: Chris Kilmurray, John Parkin, Morgane Charre, Ric McLaughlin, Lauren Jenkins, Enrico Guala
Published by: Misspent Summers – misspentsummers.com
The World Stage 2 is supported by: SRAM, GT Bicycles, FOX, Scott Sports, Shimano
theworldstagebook.com
Featured in this Post
Comments