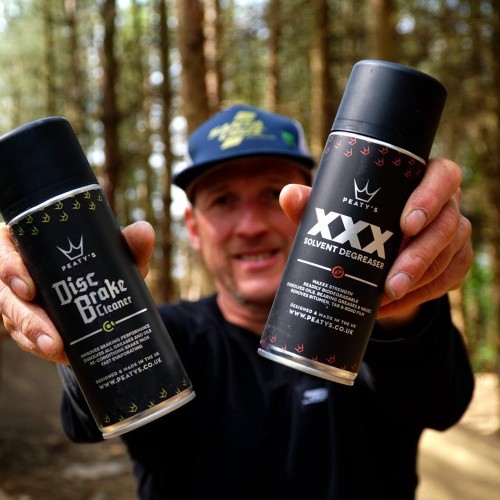 Steve Peat's Making Bio Friendly Aerosols?
Sat 22nd Jun, 2019 @ 6:30 pm
Had enough of breathing in all sorts of nasties when servicing and maintaining your bike? These are no off-the-shelf rebranded crud, these have been specifically formulated and built from the ground up by us, our mad scientists, and our pro mechanics specifically for bikes.
Peaty's XXX Solvent Degreaser
Maxx strength
Readily biodegradable
Removes bitumen, tar and roadfilm
Dissolves oils,bearing greases and waxes
Carbon safe
Peaty's Disc Brake Cleaner
Improves braking performance
Disolves greases and oils
Re-conditions brake pads
Reduces brake squeal
Carbon safe
What we wanted to achieve was world class products using only the purest materials available, whilst being environmentally conscious. These products won't be detrimental to the health of the people who use them regularly!
Featured in this Post
489,752
7,209
Comments