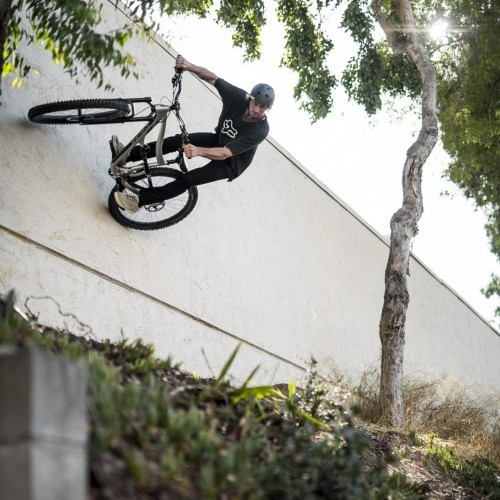 Ibis Cycles Release New Ripmo AF
Tue 10th Sep, 2019 @ 6:30 pm
Ripmo AF. That's 'Ripmo Aluminium Frame' to you and me. Ibis have today announced a new, aluminium version of their popular Ripmo model to their stable and with complete bikes starting from $2999.99, we can all rejoice! Featuring the same dw-link rear suspension that makes the carbon-framed Ripmo pedal and ride so well, as well as having the option to spec either an air or coil shock (both courtesy of DVO Suspension), the new Ripmo AF should turn out to be a riot to ride! Here's the information so far from Ibis themselves:
Win a GO3 Camera by Insta360 this issue in our FREE subscriber prize draw.
Key Facts:
29" Wheels
160mm front travel
147mm dw-link rear travel
2.6" tire clearance
Aluminium front and rear triangle
Available in four sizes S-XL, fits riders between 5' and 6'6
Frame weight of 8.25lbs for a medium with a DVO topaz shock
Available with DVO JADE X coil shock
Ripmo AF Details:
Progressive suspension leverage ratio for compatibility with select coil shocks.
Slack 64.9 head angle
44mm Fork Offset
Steep 76 degree seat tube angle
Threaded BB (73mm BSA)
ISCG 05 Compatible with removable adapter
Port style Internal cable routing
22oz bottles fit inside front triangle
Size M-XL compatible with 170mm+ droppers, 125-150mm for smalls
Molded rubber swing arm protectors
IGUS bushings in lower link, bearings in upper link
Metric 210×55 shock
203mm max rotor size
1x specific design
Boost spacing
Tapered headtube and steerer: ZS44 upper, ZS56 lower
With regards to pricing, complete Ripmo AF builds will start at $2,999 and riders will also have the option to go frame only with the DVO Topaz inline shock for $1,799 or $1,899 with the DVO JadeX upgrade. Not forgetting that all models will feature Ibis's 7 year warranty on the frame too, it's a very compelling package for the money.
Featured in this Post
United States
42,527
49,987
Comments