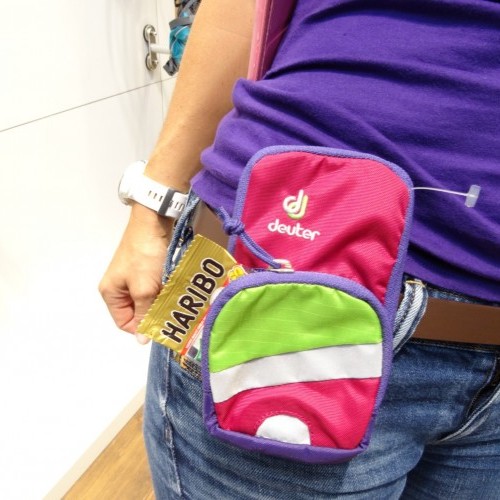 Deuter 2017 Eurobike
Features / Fri 2nd Sep, 2016 @ 3:30 am
Makers of fine backpacks, Deuter had all bases covered for taking things with you on your bike, whether it's a hot lap of your local loop or crossing the Alps. With a nod to the past they've even gone a bit retro and embraced styling from the golden age of sweat bands and leg warmers. Key products included the Trans Alpine and the Bike 1, representing the best the brand have to offer in two very different packs.
Trans Alpine-
As the name would suggest this is the sort of pack that will allow you to cross entire mountain ranges with a bike. With 24,28 and 30 litre versions, it's a big bag to allow for overnight kit alongside everything to keep you alive in the outback. The new back system features more padding for further comfort and airflow whilst carrying big loads. The improved waist system keeps everything stable and other features include a fold away helmet stash and some really neat touches such as the zippers which pop together and the side pocket in the small of the back to hide your phone. The Pro model carrys much of the same features as the Trans Alpine but with further tool storage options, compartments and options.
Bike 1-
A tribute to the first bicycle specific back pack made by deuter in the 1980s, the Bike 1 is an homage to all things retro. Dont let the funky looks fool you, it is still packed with modern features to make a viable pack for modern riding. With straps and pockets in all the right places, including the phone pocket in the small of the back, it's a great fun and functional piece of kit. Other more subtle colours are available and other sizes, even a tiny version for your phone!
Fri 2nd Sep, 2016 @ 3:30 am
Ewen Turner is a self-confessed bike geek from Kendal in the Lake District of England. He runs a coaching and guiding business up there and has a plethora of knowledge about bikes with an analytical approach to testing. His passion for bicycles is infectious, and he's a ripper on the trails who prefers to fit his working life around his time on the bike.
Featured in this Post
Comments