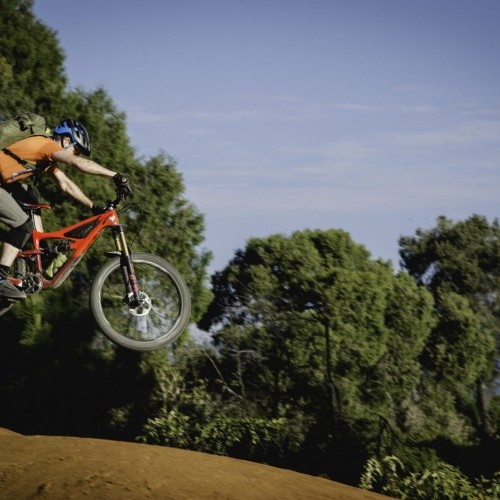 Riding Mexico with Jeff Kendall-Weed
Wed 20th Dec, 2017 @ 9:30 pm
Win a GO3 Camera by Insta360 this issue in our FREE subscriber prize draw.
Ixtapan de la Sal, Mexico – dodge the street dogs, smell the grilling carne asada, and sample the demanding trails of central Mexico in this fun new video edit from Jeff Kendall-Weed.
Jeff's first visit to Mexico was nearly 20 years ago, though until this past summer, his only return trips had been to the rural Baja Peninsula.  In August 2017, Jeff visited WTB distributor Kinetic Sport SA de CV in San Lius Potosi, and was completely amazed by the economic transformation that has overtaken Mexico.  While very much still true to its roots, the Mexican economy has blossomed significantly over these past two decades, and the country has evolved to be a real destination for any mountain biker.
During that August visit, local photographer and riding guide, Haitman Rivas, had extended an offer to Jeff to show him around his hometown of Ixtapan de la Sal.  This included descending from the top of the nearby Nevado de Toluca, a dormant volcano standing a massive 15,354 feet (4680 meters) above sea level.  A couple flights south for Jeff, accompanied by videographer Logan Nelson, and they were greeted by a shining Mexican sun.
Presented by Ibis Cycles and Camelbak, in association with Kali Protectives and Kitsbow Cycling Apparel, and with additional help from Kinetic Sport SA de CV.
Featured in this Post
Comments