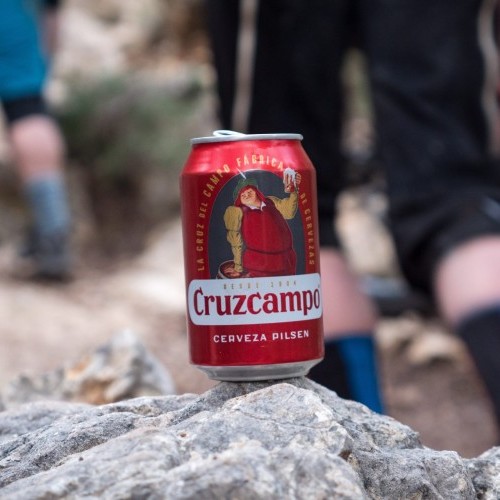 One More Brew: Animo!
Mon 5th Mar, 2018 @ 9:30 am
Win a Peaty's Complete Bicycle Cleaning Kit this issue in our FREE subscriber prize draw.
Sat in the pub, pint in hand, gradually defrosting by the open fire after an excitingly wet, slip and slide on the local tracks and the conversation, once again turns to the idea of the winter get away. This is often a kin to the "if I was a millionaire" line of pub chat that culminates in pump tracks and uplift buggies. All the usual locations are thrown in the mix, Finale, Malaga, the more adventurous 36 hour journey to the southern hemispheres mecca of NZ, but this time something a little different creeps in to the options list.
Alicante! better know for boozy weekends in Benidorm, than a riding mecca. But after pouring over the available resources, namely online maps, the lay of the land looked promising. This idea had some legs. Further research after the pub didn't throw up a huge amount of existing trail networks or anything in the area we were looking, principally the town of Polop and the Guadalest valley, winding its way up to Abdet. The area of mountains around there is so vast, we decided it was necessary to initially focus on one specific area, that said, we had countless peaks, valleys and passes to discover in the relatively small area we had chosen.
This was happening, we were invested, we'd bought a paper map and everything. Flights booked, accommodation found, rental car/shuttle bus booked. Excitement was building, along with the niggling worry that we might strike out and nothing would be rideable.
We did not strike out.
Day one, bikes built and an afternoon pedal from the door towards the nearest huge lump of rock, Ponoig, quickly revealed a pedally but fun lap in the woods followed by a twisting network of flat out XC trails back into the village, beers on the balcony and basking in the warm glow of satisfaction.
We had hit it off on day one, and we were in our stride. The whole week of riding did not disappoint, each day packing our bags with the days staples of fresh bread, cheese and Chorizo added to the all important "summit" beers that quickly became our daily celebration of topping out. There is a vast selection of hills in the area over 1000m, topping out on Aitana at 1558, considering you're starting from near sea level, this makes for some pretty big days out, with plenty to celebrate at the top. After discovering huge hanging valleys, knife edge ridge lines and massive boulder fields, we unfailingly found technical descents, flowing twisty single track and endless testing switch backs for thousands of meters back into the valleys, finishing each adventure in the warm winter sun, sat on the balcony with another fine meal and couple of local Cerveza.
We're pretty convinced we've found a winter paradise retreat from harsh UK conditions. We barely scratched the surface in a week of solid riding, now we're looking forward to another winter, so we can book some more flights.
Featured in this Post
Comments